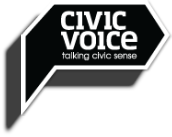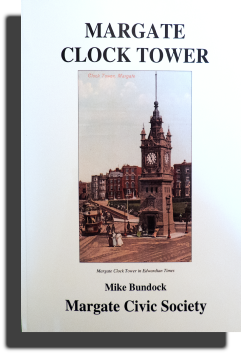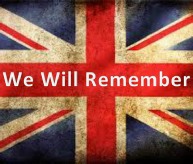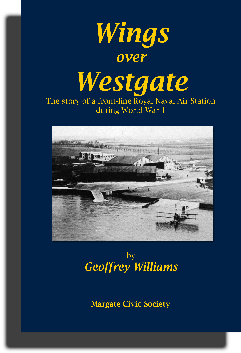 Our next meeting will be on Thursday 5th February when our guest speaker will be Elizabeth Peters giving a genealogy talk on "The Southouses, an East Kent Family". All welcome.

We have arranged a coach trip to the Museum du Souvenir, Dunkirk, France, on Tuesday 19th May. This museum commemorates the Dunkirk evacuation of 1940, known as Operation Dynamo, in which Margate played a big part. Further details here.


Copies of our books "Wings over Westgate"by Geoffrey Williams (the story of the Westgate Royal Naval Air Station during the First World War) and "Margate Clock Tower" by Mike Bundock are available from Michael's Bookshop in Ramsgate.