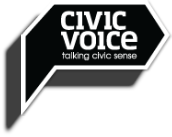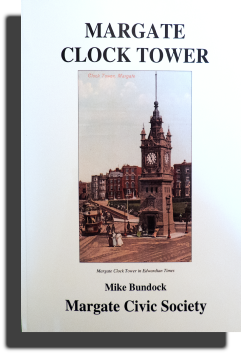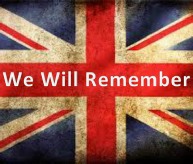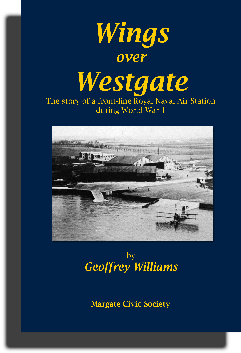 OUR MEETINGS
We have a special Christmas treat at our December meeting, on Thursday 10th December. James Brazier is in possession of over 6,000 images from the collection of the late Mick Twyman, Margate historian par excellence, and he has chosen 100 to show at the meeting - and he will be quizzing the audience to guess the location or the date of each picture. Add a glass of wine and a mince pie and you have an evening not to be missed. All are welcome; members free of charge, non-members £3.50.

Details of subsequent meetings are shown on the Calendar page.
YOUR COMMITTEE
The committee was re-elected unchanged for a further year at the AGM on 8th October. Details are on the Contact page.
YOUR SUBSCRIPTION
Roger Hayes, our Membership Secretary, would like to remind members that subscriptions are now due. Details (and a link to download the all-important Gift Aid form) are on the About Us page.
CHRISTMAS IS COMING…
The traditional switch-on of the lights on the Cliftonville Christmas tree will take place on Thursday 3rd December, and as usual it makes for a very entertaining time including children's events and carol singing. Full details by clicking on the left-hand image below.

Central Margate also has lots of Christmas events including a street market, Frosted Dreamland and a Tudor Fair at the Tudor House. Please click the right-hand image below for details.
OUR NEXT COACH TRIP
Our next trip is to Bruges, on Tuesday 24th May, leaving Margate at 7.30am, travelling with Carol Peters coach via Eurotunnel and stopping off at the Carrefour Hypermarket at Cite Europe on the way home. Please click here for more details and how to book.
OUR COASTLINE
Thanet District Council have produced an excellent new video showing our wonderful coastline - you can see it by pressing the play symbol below.

Our Secretary, Geoff Orton (l), receiving the award on behalf of Margate from Griff Rhys Jones, President of Civic Voice. In the centre is Christopher Tipping, Project Artist.
We are delighted that the Margate Harbour Steps has won the inaugural Civic Voice Design Award in the Public Realm category. We nominated the Steps and so are doubly pleased that they have won this prestigious prize.
An eight-minute video from Civic Voice can be seen by clicking the YouTube play symbol below.