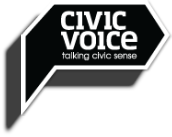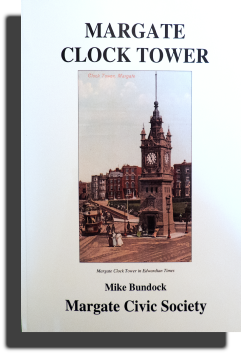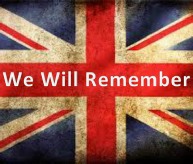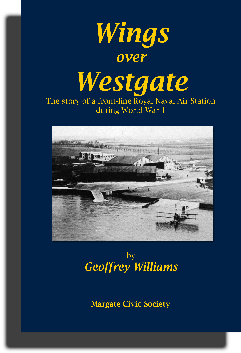 The Crescent Victoria Hotel won our prestigious Town Pride Award Plaque, with 12 Zion Place, Margate, 4 Bridge Road, Westbrook and St Cecilia's, Westgate-on-Sea receiving Highly Commended certificates. Our congratulations to all winners and nominees. Photographs of all properties nominated are on the Town Pride page.

Copies of our books "Wings over Westgate" by Geoffrey Williams (the story of the Westgate Royal Naval Air Station during the First World War) and "Margate Clock Tower" by Mike Bundock are available from Michael's Bookshop in Ramsgate.
Our 2014/15 season of monthly meetings and talks is now over and we look forward to resuming with the AGM on Thursday 1st October. Our guest speaker at that meeting will be Rod LeGear, talking about Margate Caves and Underground Thanet. Details of subsequent meetings will be announced as they are arranged; check on the Calendar page for updates..
Members of the Society and friends enjoyed a marvellous trip to Dunkirk on 19th May, visiting the Mémorial du Souvenir museum and the British War Memorial before enjoying a few hours sightseeing. Click here to see a photograph of the group.
Our next trip is to the Imperial War Museum in London on 22nd September. Tickets are a very reasonable £13; for details or to book, please email Mike Wilton by clicking here.
Thanet District Council has produced an excellent video showing our beautiful coastline. To view it, click on the play button below.
Thanet District Council have produced an excellent new video showing our wonderful coastline - you can see it by pressing the play symbol below.

Our Secretary, Geoff Orton (l), receiving the award on behalf of Margate from Griff Rhys Jones, President of Civic Voice. In the centre is Christopher Tipping, Project Artist.
We are delighted that the Margate Harbour Steps has won the inaugural Civic Voice Design Award in the Public Realm category. We nominated the Steps and so are doubly pleased that they have won this prestigious prize.
Geoff proudly displaying the Civic Voice Blue Plaque