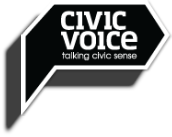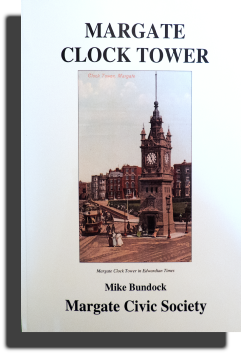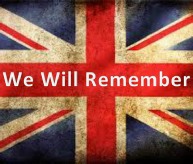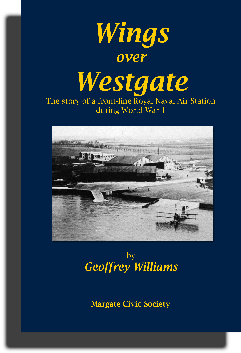 The Crescent Victoria Hotel won our prestigious Town Pride Award Plaque, with 12 Zion Place, Margate, 4 Bridge Road, Westbrook and St Cecilia's, Westgate-on-Sea receiving Highly Commended certificates. Our congratulations to all winners and nominees. Photographs of all properties nominated are on the Town Pride page.

We will again be participating in the national Civic Day, on Sunday 21st June. We will be in the Droit House exhibition area and will be showing artefacts and giving information about the First World War as well as Margate's role in the evacuation of Dunkirk (Operation Dynamo) in 1940. We hope that members of the public will bring in their own artefacts. More details to follow.


Copies of our books "Wings over Westgate" by Geoffrey Williams (the story of the Westgate Royal Naval Air Station during the First World War) and "Margate Clock Tower" by Mike Bundock are available from Michael's Bookshop in Ramsgate.
Our 2014/15 season of monthly meetings and talks is now over and we look forward to resuming with the AGM on Thursday 1st October. Our guest speaker at that meeting will be Rod LeGear, talking about Margate Caves and Underground Thanet. Details of subsequent meetings will be announced during the summer break.