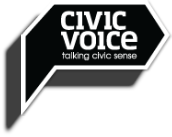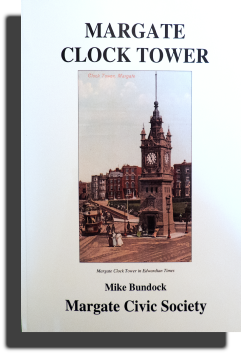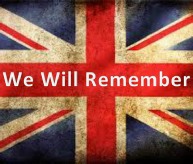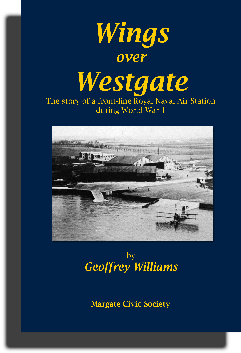 OUR MEETINGS
We look forward to our winter season of monthly meetings with the AGM on Thursday 8th October. Our guest speaker at that meeting will be Trish Scott, talking about "Turner Contemporary's Waste Land Community Project". Our previously-announced speaker, Rod LeGear, has unfortunately had to cancel his talk. Details of subsequent meetings are shown on the Calendar page.
Members please note that due to unforeseen circumstances, we have had to postpone the AGM for a week and it will now be held on Thursday 8th October instead of 1st October as previously notified.
OUR COASTLINE
Thanet District Council have produced an excellent new video showing our wonderful coastline - you can see it by pressing the play symbol below.

Our Secretary, Geoff Orton (l), receiving the award on behalf of Margate from Griff Rhys Jones, President of Civic Voice. In the centre is Christopher Tipping, Project Artist.
We are delighted that the Margate Harbour Steps has won the inaugural Civic Voice Design Award in the Public Realm category. We nominated the Steps and so are doubly pleased that they have won this prestigious prize.
Geoff proudly displaying the Civic Voice Blue Plaque